Company Information: MJIA's Three Big Strengths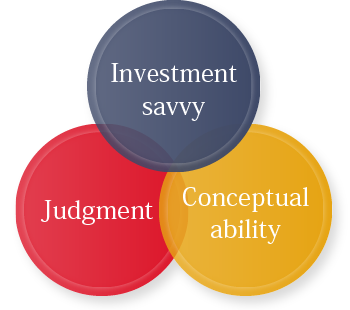 Investment savvy
Combining a diverse range of real estate investment expertise, the company aims to increase the value of real estate through its business operations and provide suitable information through reporting.
Using the expertise that the company has gained from its diverse real estate operations, it carries out operations in such a way as to maintain and improve the value of its real estate portfolio. The budget and operating reports provide clients and investors with an accurate and current profile of the assets under management.
Conceptual ability
From sourcing, to structuring, to the final closing of a transaction, MJIA professionals from various fields all contribute to a successful real estate investment.
The first step of real estate investment is the sourcing of properties with high potential value. Taking advantage of the close relationship between the Mitsubishi Estate Group and Mitsubishi-related industrial and financial institutions, MJIA uses its position as a market player to source lucrative investment opportunities. Then, based on investment analysis, strategy formulation, investment valuation, and negotiation, we come up with the optimal investment structure to finally execute the real estate investment.
Judgment
By closely tracking the market performance of investment products, MJIA is able to develop and invest in the products that best match stakeholder requirements.
The value of real estate varies dramatically depending on market conditions and investment approaches. MJIA monitors and interprets real estate markets—on both the transactions and the leasing sides—in order to maximize the performance of its investment products.